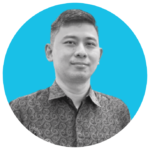 Medical Director / Clinical Pathologist
dr. Arwin graduated from Universitas Gadjah Mada (Medical Doctor) and Universitas Indonesia (Clinical pathologist). With 15+ years in medical field and 5 years of experience in clinical pathology. He is also active in various international training and congresses, such as: 14th APFCB Congress in Taiwan, and travel grant at the Laboratory Medicine Congress & Exhibition 2018 in Seoul, Korea. Currently, he also serves as General Secretary of the Indonesian Association of Clinical Chemistry.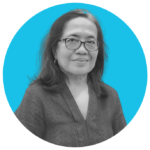 dr. Endang SR Hardjolukito, MS, Sp.PA(K)
dr. Endang is a well experienced Anatomical Pathologist with over 25 years of experience at FMUI. Her special interest includes Hematolymphoid Pathology, Breast Pathology, Immunohistochemistry, and Biobanking. She is the Chairperson of the Hematolymphoid Pathology Study Group, as well as the Chairperson of the Quality Assurance Division Indonesia Association of Pathologist. She is also a member of Indonesia IAP (International Academy of Pathology).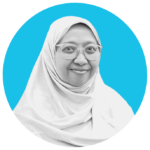 Dr. dr. Robiatul Adawiyah, M. Biomed, Sp.ParK
Dr. Ada is an experienced Parasitologist working at the Parasitology Department, Faculty of Medicine, Universitas of Indonesia. She has multiple publications and has a special interest in medical mycology. She is currently the general secretary for Mycology Sub Division of Indonesian Society for Human and Animal Mycology (INSHAM. She is also the vice president of the Indonesian Society for Medical Specialist in Clinical Parasitology (IMSCP).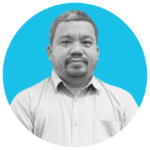 dr. Ardath Herland S., Sp.MK
dr. Ardath got his Clinical Microbiology Specialist from the University of Indonesia. He is the Public Relations Manager for the Association of Indonesian Clinical Microbiology Specialist (PAMKI), Jakarta. Other than Innoquest, he's also practicing his expertise for Mitra Keluarga Kemayoran Hospital and  Mandaya Hospital Karawang.
CHIEF EXECUTIVE OFFICER,
INNOQUEST INDONESIA
Equipped with a Master of Business Administration degree from the University of Chicago Graduate School of Business, Laurene was previously CEO of an advanced molecular imaging centre and a wellness and health screening centre in Abu Dhabi, United Arab Emirates. She also spent 14 years at Mubadala Investment Company, with a proven track record in managing organizations for financial and strategic growth.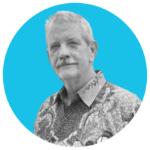 General Manager,
Innoquest Indonesia
Lex has Master's in Medical Science and over 40 years of experience in the Pathology Industry in Australia and Southeast Asia, specializing in Haematology, Blood Transfusion, and management. Lex has special interests in haemoglobinopathies, quality management and staff development, and learning. He has held varied roles including Principal Scientist Department Head, Laboratory Manager, Quality Manager, and General Manager. Lex has previously been instrumental in the start-up of Gribbles Pathology, Malaysia.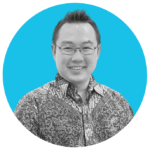 Director of Finance & Human Capital
Yosua has a BSc. International Business degree from Northwest Missouri State University. With 10+ years of experience under the Corporate Banking division, Yosua is seasoned in the Corporate Loans arrangements, Portfolio Management and M & A activities. Prior to his joining in Innoquest Indonesia, he was involved in the USD 100 Mio Petrochemical Venture. With all the experience he has, now he is a more complete person to serve Innoquest Indonesia and help establish its presence in the Market.
Rose has 20 years of experience in the Medical & Diagnostics field, with a proven track record in successfully managing day-to-day laboratory operations with a focus in customer satisfaction output. Over the course of her professional journey, she has been entrusted with various roles in operations, customer service manager, hospital laboratory head, and now serving her expertise to Innoquest.